Blinds, Shutters, or Curtains? Ideas to dress your windows!
Whether you are a first-time buyer or redecorating a room, it's a difficult decision to choose between having blinds, shutters or curtains in your house. Typically, people will opt for blackout blinds or curtains in the bedroom to block light from entering the room, allowing for a more restful sleep. However, the options are endless when it comes to the social rooms, such as the living space and kitchen. Here are a few suggestions to help get you started.
Make a bold statement
Go big and choose boldly! Whether it's blinds or curtains, you don't want to cover up your beautiful French doors or stunning bay windows; instead, you can make these a focal point. We recommend Roman blinds, which come in a wide range of attractive colours and luxurious fabrics, perfect for making a statement.
Impressive and practical
Shutters look impressive, they are a practical design, and they are timeless. Wooden window shutters or plantation shutters can transform your home and offer stylish yet convenient window coverings to complement any room, home, or workspace.
Shutters are beneficial for light control, insulation and designed for privacy, and if you are looking for a long-term investment, shutters are made-to-measure and will last for many years.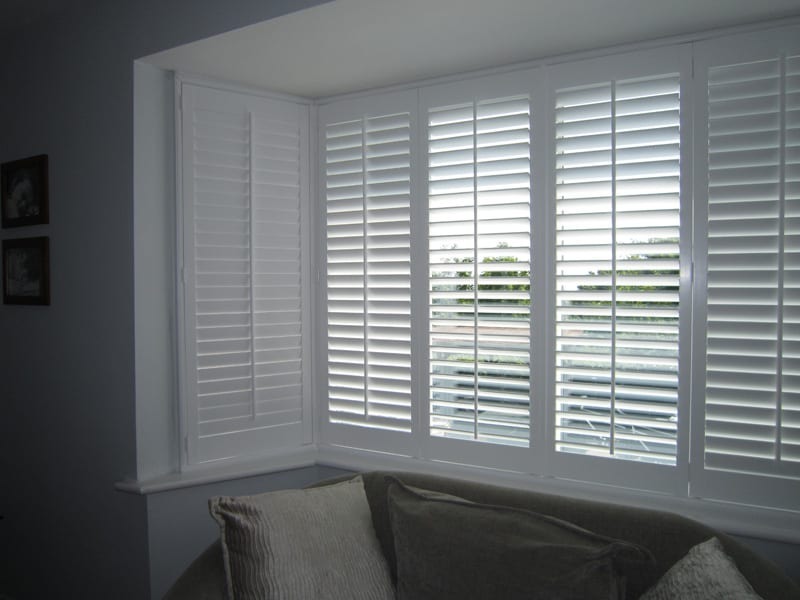 Opt for luxury and style
While curtains will undoubtedly add style to a room, they also add value to your home in a number of ways, including;
Privacy
Insulation
Variety of design (colours and fabrics)
Blackout curtains to ensure that outside light pollution does not filter into your home
Enhances your decor
We supply and install leading brands of curtains and poles to compliment your home interior with many different styles on offer.
If you have any questions or would like advice, please feel free to contact us here and don't forget to follow us on our social channels.