Pleated Blinds in Sussex
Pleated blinds are the modern way to keep the sun and heat at bay. Ideal for either home or office – especially suited to conservatories.
The pleated textile blind is the modern way to keep the sun and heat at bay. It is suitable for all kinds of windows in either the home or the office but has been designed more specifically for the modern conservatory.
There are two styles that are generally regarded as the mainstay of the product: they are the free hanging style for vertical windows and the ever popular skylight version for roof windows.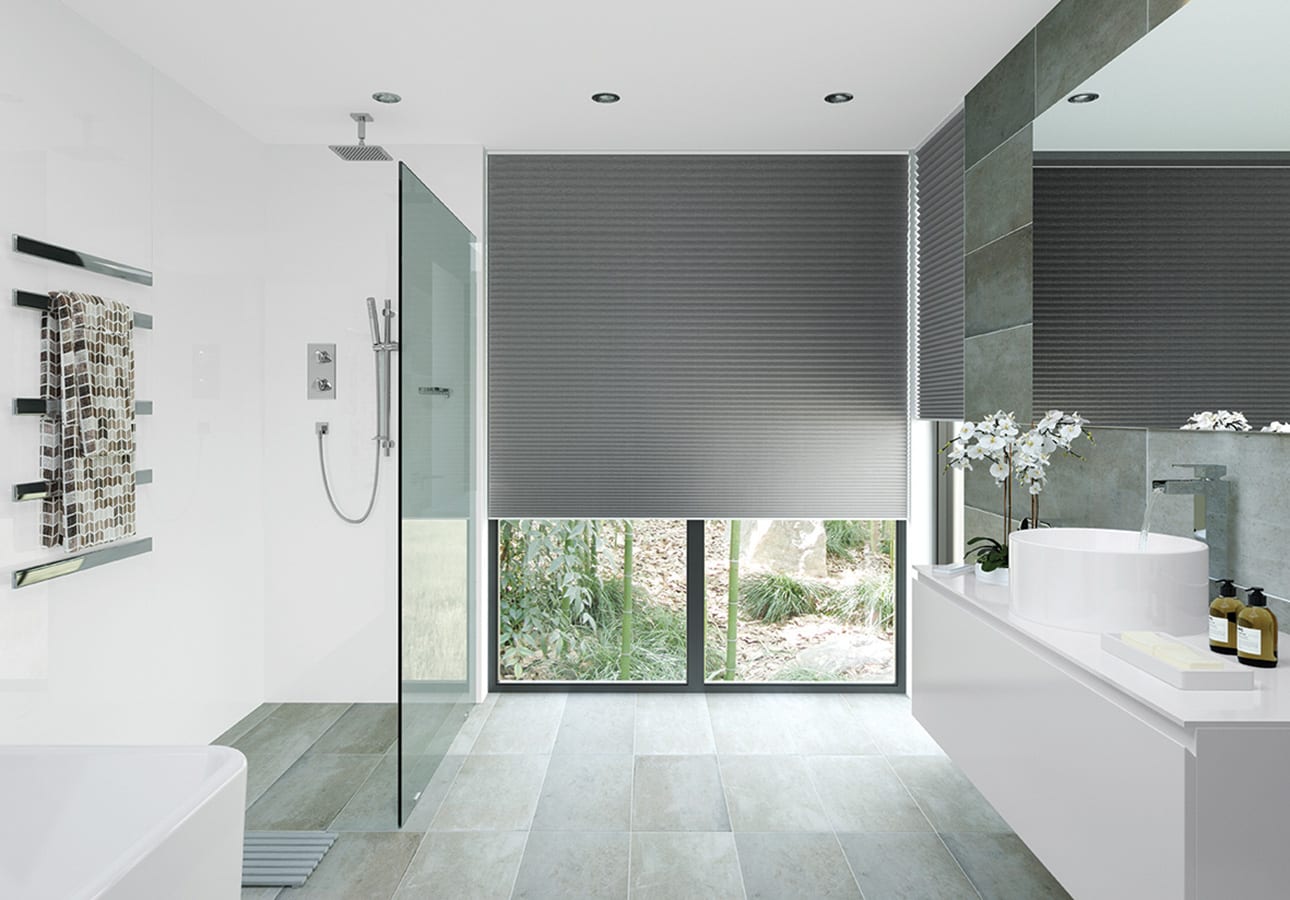 Our pleated blinds are manufactured using the reliable Masterpleat system which controls the shape of the blind and ensures that the pleats are equally spaced throughout the blind. The option is also available for a no-hole pleated blind, this through a range of honeycomb fabrics that hold the filo within the centre of the honeycomb leaving no visible spots of light.
The fabric is folded into pleats and is manufactured from high quality polyester. The performance of fabrics used is gaining in importance, as their use in the home and industry is becoming more widespread. With this in mind, our collection is represented by a large range of fabrics with a solar protective coating providing higher standards of solar and optical performance.
The choice of fabrics is comprehensive and our range includes solid colours in soft pastels and mid tones alongside classical and contemporary designs.
https://www.youtube.com/watch?v=neMDIFfOXC8
Gallery
View images of just some of the products and fabrics we can supply and install
Why Innovation Blinds?
Below are just some reasons why you should choose Innovation Blinds & Shutters
Highly Experienced
At Innovation Blinds & Shutters, we have vast experience trading in the blinds industry and pride ourselves on our reliable, efficient and personal service. We recently celebrated our 15th anniversary in business. We are dedicated to helping you find the right solution for your home.
Expert Advice
We understand the importance of light control in a room and have extensive knowledge when assisting, recommending and advising on all shading options to select your ideal product. Whatever your needs – choose one of our blinds for privacy, comfort, security and shading.
Free Quotations
Our extensive range includes tailor-made blinds and quality shutters with a bespoke service to all our clients from start to finish with products to suit every budget. Each product is made to the highest standard and is fully guaranteed. Request a FREE no-obligation quote today!
Need Help?
If you would like help, want to arrange a free home survey or even visit our showroom please call us on 01444 470151 or fill out the form below and we will get back to you.