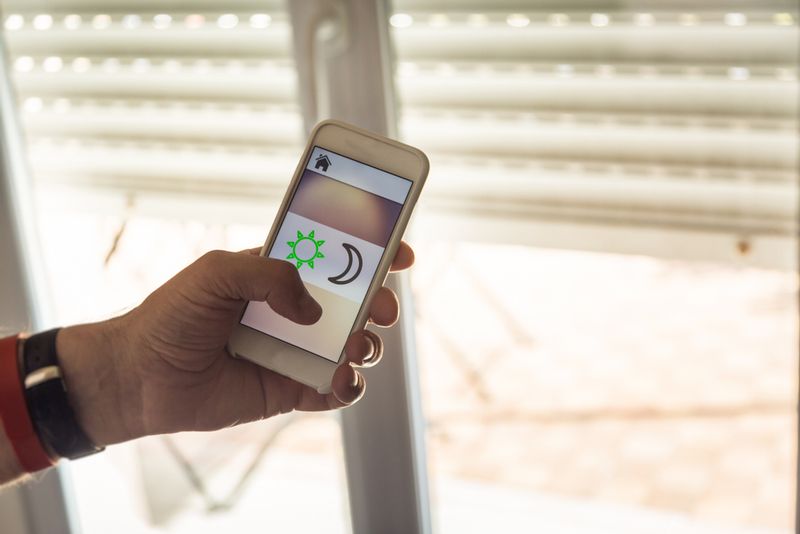 Are Smart Blinds Worth It?
But are they worth it? In this article, we'll look at some key benefits of smart blinds and how you can know if smart blinds are for you.
1. Control and Convenience
Smart blinds can be automated and customised to your specific needs. You can have them naturally rise at the same time as your alarm, then set a 'bedtime' to lower them automatically for you. You can also control the blinds with an app on your smartphone and any voice control product, making them convenient, especially if you don't want to get out of bed!
2. Security and Privacy
As smart blinds can be controlled from your phone, you can manage and or automate their movement. If you're away, you can still make your house look busy to prevent potential intruders. Smart blinds are also cordless, which can become a risk for young children and even pets. Smart blinds involve minimal equipment, which means they're a safe alternative. As they're easily controllable, you can ensure privacy around the house with the click of a button.
3. Protection of Furniture & Decor
Exposure to the sun can cause damage to items such as furniture, paintings and other decor items around your home. With smart blinds, the control is endless. Should you forget to lower them, you can have them automated to lower depending on the time of day and sunlight exposure. These valuable features can prolong the life of your sentimental home decor!
4. Energy Efficient
With inconsistent appearances from the sun, you can easily manage your blinds without hassle. Implementing a sensor to complement your smart blinds can automatically lower and raise your blinds depending on the sunlight coming into the house. They provide tools for insulation during winter and the ability to control light and heat coming in during the summer. Lowering your use of energy will not only save you money as the cost of living increases, but you can also do your part for the environment!
5. Increase the Value of your Home
Whilst the value of your home may not increase significantly, smart blinds can make your home more attractive and thus, valuable. If your smart blinds are professionally installed and well maintained, they can add value to your home. They are a stunning addition to your home, and with the many benefits they bring, they're desirable by many potential buyers. Younger generations who want to use smart home features and save money on energy bills will appreciate smart blinds that they can take advantage of.
Are smart blinds for you? That comes down to your requirements, needs and wants. If you're unsure whether to install smart blinds, why not request a FREE home survey. We can walk you through your options taking into account your budget and what it is that you want.
Feel free to also make an appointment to our showroom and take a look for yourself! Please make an appointment by giving us a call on 01444470151 or drop us an email at info@innovationblinds.co.uk
We've been providing a professional, industry-leading service for 15 years. Take a look at our reviews: