A 'New Homeowners Guide' to Blinds
We understand that you have a jam-packed to-do list when you are a new homeowner. But one of the most important things to get done is to fit new blinds as you won't be having many peaceful nights without them. Let us share the best styles and designs for new homes with you to allow you to quickly and efficiently tick this off your list.
DIY Temporary Blinds
If you are in too much of a hurry, then our temporary blinds provide excellent light filtering privacy and dim-out effects at a cost that everyone can afford. This quick solution gives you time to research and decide which blinds are perfect for your new home.
Smart Blinds
Does your new home have a smart meter or smart TV? You can also have smart blinds! With a massive selection of fabrics and patterns, our motorised roller blinds range is the ideal choice for creating a modern and beautiful room.
You can automate your blinds using the app from your phone, great for when you're on the go and living a busy lifestyle. And, of course, you can always ask Alexa to operate the blinds for you!
Velux Blinds & BI-Fold Door Blinds
Perhaps your new home has fantastic Velux windows in the roof or a set of beautiful Bi-Fold doors in your open plan kitchen? Did you know you can get custom fit blinds installed into them? They come in a range of colours, textures and styles and add that finishing touch to any room. They can also be operated manually, solar-powered or electrically.
Bi-fold or multifold doors can often be tricky to fit blinds onto, mainly if the doors are constructed from aluminium rather than uPVC. You can quickly check if your bi-fold doors will be suitable with the guide on our website.
Roller Blinds
Roller blinds are one of the most popular designs for new homes as they are so versatile. They are available in both lightweight and heavy-duty systems, and you can get eight styles of trims complemented by a vast selection of poles, finials and pulls to perfectly match the style of your new home.
Have you considered alternative options to blinds?
Shutters
Wooden window shutters (or plantation shutters) can transform your new home and offer stylish yet convenient window coverings to complement any room, home, or workspace perfectly.
Our premium range of S:CRAFT window shutters can be crafted to fit just about any window or door space, no matter of size, shape or complexity, from traditional sash and bay windows to contemporary bi-fold and by-pass windows, doors and room dividers.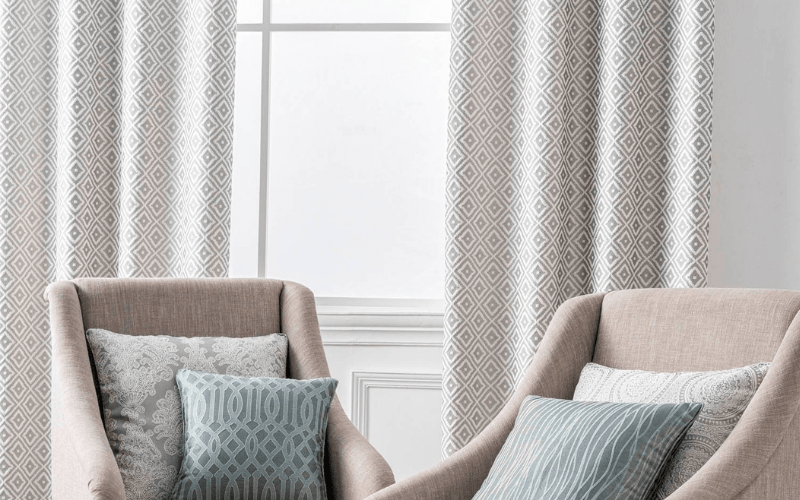 Curtains
Curtains are a great way to bring your favourite colours and patterns into a room; we supply and install leading brands of curtains and poles to compliment your home interior with many different styles on offer. With such a variety of headings such as pencil pleat, pinch pleat and eyelet styles, you can't go wrong.
Now you know all the different styles and blind options, arrange a free home survey or visit our showroom to fit out your new house and start feeling more at home today.